Cafe de Chinitas: Orchid Ensemble & Kasandra "La China"
Saturday April 23, 2016 – 7:00-8:00pm, Performance Centre, Roundhouse
co-presented with the Orchid Ensemble
"In an intoxicating combination that blends the best of two distinct cultures, the Café de Chinitas project combines the sultry exoticism of China and the fiery passion of Spain. Together, they form a classic "East meets West" scenario, but delivered in an art form that's entirely all its own" – Georgia Straight
The Orchid Ensemble has been collaborating with Kasandra Lea and the Mozaico Flamenco Dance Theatre since 2006. This concert version performance, an extension of Mozaico Flamenco Theatre's dance production, will feature the Orchid Ensemble with flamenco choreographer/dancer Kasandra Lea. The repertoire includes the world premiere of Moshe Denburg's "Petals of the Flame", a new interpretation of Federico García Lorca's Anda Jaleo, and Lan Tung's blend of Beijing Opera and flamenco rhythms.
"Café de Chinitas" or "Chinese Café" referred to a classic singing coffee shop in the city of Malaga in Southern Spain in the mid 1800s. It was a typical Café Cantante (flamenco tablao or nightclub) where people could see artists perform. There was extensive commerce with the orient (primarily the Philippines, part of the Spanish empire) during this era. Many Asian women, commonly known as "chinitas" used to regularly attend the cafe so the name became Café de Chinitas. Today Café de Chinitas is immortalized as a traditional Petenera song form with lyrics bypoet, writer and musician Federico Garcia Lorca (1898 – 1936). Café de Chinitas along with songs like Zorongo, Anda Jaleo and Los Cuatro Muleros were used by the Republicans during the Spanish Civil War as rallying songs for the their cause. Federico Garcia Lorca spins a tale of a rivalry between two brothers at the Café de Chinitas.
Xiao He Tang Shui (2010) – Yunnan folk song, arr. Lan Tung
《小河淌水》– 雲南民歌,董籃編曲
The Winged Horses of Heaven (2001) – Moshe Denburg 
《天馬行空》– 莫協.丹伯格作曲 
Flooding Jinshan Temple (2016) – Lan Tung*
choreography and solo dance Kasandra "La China" (2016) 
《水漫金山寺》– 董籃作曲,Kasandra "La China" 編舞&舞者
Maqam: Prelude & Dance – Ji Zhou, Guangchen Shao, Mei Li, arr. Mei Han
《木卡姆序曲與舞曲》– 周吉、邵光琛、李梅作曲,韓梅編曲
Anda Jaleo (arr.2016) – Federico Garcia Lorca (1898 – 1936), arr. Lan Tung
《暴走》– 董籃編曲 
Bengalila (2004) – Lan Tung, Prashant J. Michael, Randy Raine-Reusch, Mei Han and Jonathan Bernard 
《班格里拉》–  董籃、麥克、雨葦、韓梅、伯納德作曲
Petals of the Flame (2012) – Moshe Denburg* 
choreography and solo dance Kasandra "La China" (2016)
《火焰之花》– 莫協.丹伯格作曲,Kasandra "La China" 編舞&舞者
This concert is co-presented by the Orchid Ensemble and the Sound of Dragon Society, as part of the Sound of Dragon Music Festival. The Orchid Ensemble thanks for the generous support of the Canada Council for the Arts and SOCAN Foundation.
The Orchid Ensemble is Lan Tung (erhu & vocal), Jonathan Bernard (percussion), and Dailin Hsieh (zheng). 
Lan Tung – erhu/Chinese violin & voice & composer
Crossing between Vancouver's new music, improvised music and world music scenes, Lan Tung is the artistic director of Orchid Ensemble, Sound of Dragon Society, and Proliferasian. Lan has appeared as a soloist with Orchestre Metropolitain (Montreal) and Symphony Nova Scotia, and as a soloist/composer with Vancouver Symphony Orchestra, Turning Point Ensemble, Upstream Ensemble (Halifax), Vancouver Inter-Cultural Orchestra (Vancouver & Toronto), Atlas Ensemble (Amsterdam & Helsinki), and Little Giant Chinese Chamber Orchestra (Taipei). Lan Tung's music often experiments with contradictions by taking culturally specific materials outside their context. Originally from Taiwan, Lan has studied graphic score with Barry Guy, improvisation with Mary Oliver & at Vancouver Creative Music Institute, Hindustani music with Kala Ramnath, and Uyghur music with Abdukerim Osman, in addition to her studies of Chinese music since a young age.
Jonathan Bernard – percussion
Jonathan combines his western percussion background with a fascination for Asian traditions to create a unique sound palette incorporating a myriad of instruments, techniques and styles. Active in genres from orchestral music to New Music, and world music, he has premiered over seventy chamber works with ensembles such as Vancouver New Music, The Fringe Group, Four Gallon Drum, Ensemble Symposium. The principal percussionist with the Vancouver Island Symphony, Jonathan has performed with numerous orchestras including Vancouver, Victoria, National Ballet and CBC Radio Orchestra. Jonathan studied at the University of Ottawa and the University of British Columbia. His interest in World Music has led him to perform Chinese, Javanese, Balinese and Korean music and study traditional and contemporary Chinese percussion in Beijing, Arabic percussion in Cairo, and Carnatic rhythm in South India. Jonathan has toured throughout North America, Europe, and Japan.
Dailin Hsieh – zheng/Chinese zither (臺灣箏藝之研樂團團員)
Dailin Hsieh, one of the most talented zheng performers of her generation, is very active on stage as a soloist and chamber music player in Taiwan and abroad. Performing with precision and astonishing techniques, she has been invited to perform in China, Singapore, Macau, Hong Kong, Japan, United States, Canada, Germany, Swiss, Luxembourg and Belgium. Dailin has received numerous awards: nominee of the Best Album in the Traditional Music Category, 22nd Golden Records in Taiwan (Treasures of Zheng: An Album of Zheng Music); winner of The 2010 Star of Traditional Taiwanese Music & Culture Ambassador of Tainan; Laureate of The National Concert Hall's Traditional Music Star in the Silk & Bamboo Ensemble Category (2010) as well as in the Zheng Soloist Category (2007); Second Prize and the Best Performance of the Designated Work in the 2007 Zheng Competition of the Taipei Chinese Orchestra. Graduated from National Normal University with a Master's Degree in Ethnomusicology and from National Tainan University of Arts with a Bachelor Degree in Music, Dailin is the founder of Augmented Sixth zheng ensemble, a soloist with theLittle Giant Chinese Chamber Orchestra, and she performs regularly with theTaipei Municipal Chinese Orchestra and Wei Yi New Chinese Music.
Kasandra "La China" – flamenco dance/choreography
Kasandra "La China" is one of Canada's leading flamenco artists, recognized across the country for her astounding technical precision, explosive stage presence and unrelenting willingness to push the artistic envelope. A tirelessly ambitious artistic director, soloist and prima bailaora, Kasandra is always hungry for new sources of inspiration and knowledge, constantly pushing her musical and choreographic mastery to its limits — with spectacular results.
Moshe Denburg – composer
dancer & choreographer of Kasandra "La China" will perform with the Orchid Ensemble at the 2016 Sound of Dragon Music Festival.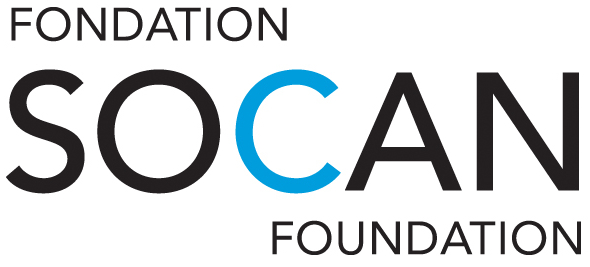 The Orchid Ensemble performed "Winged Horses of Heaven" by composer Moshe Denburg, whose new work "Petals of the Flame" for the ensemble with flamenco dance will be premiered at the 2016 Sound of Dragon Music Festival.