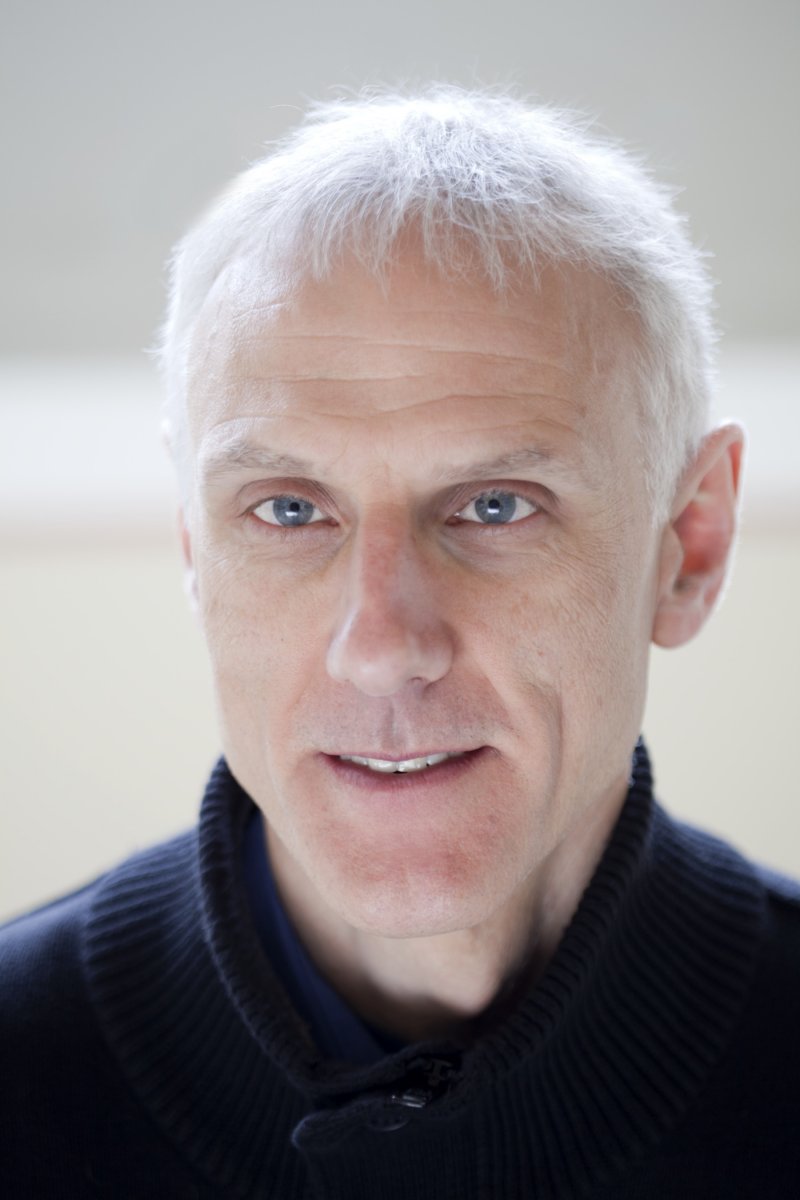 Eagle Flies to Mountain (2006) – John Oliver, 17 min
The title may imply a traditional story-telling music, but I thought of this title as a symbol of the basic idea of the piece, which is to explore the four elements (earth, air, fire, water) and their implementation in concepts of the zodiac, specifically the personalities of cusp signs. Cusp signs take on the characteristics or personality traits of two adjacent signs of the zodiac. The four elements are attributed to various signs. Cusp signs combine two elements. Here I have named the combination of Earth/Air as "mountain," and Water/Fire as "eagle." Each of these combinations contains opposites and represents well the concept of yin and yang. Earth is apathetic, sluggish, grounded, practical and conservative in approach. Air is irritable, changeable, intellectual and abstract, inventive and clever. Water is sad, brooding, flowing, wavering, intuitive and emotional. Fire is active, enthusiastic creative and courageous. The mountain is where earth and sky meet. Eagle flies high near the sun, then dives to catch fish in the water. Eagle can also fly to the mountain. This story is eternal, without an end. Yet we have stories about how it all began. And this is how my music begins.
ORNAMENTAL 
I originally wrote Ornamental for erhu and guitar, though the erhu part can be played on any melodic instrument with the same range (lowest note middle-D). The musical material is derived from the movement "Green" from my guitar quartet PRISMOPHONY. The piece begins with a kind of baroque turn and the entire ethos of the work is inspired by the notion of ornamental music.
CONSENSUS
You are in a park. There are kids running circles around parents who stand and talk. Other people are walking through the park briskly on their way to work, or slowly strolling, taking in the scene. Everyone is moving at different speeds, but all breath the same air, walk on two legs. This is a metaphor for what you hear in CONSENSUS, a work that is based on the notes G and A and the perfect fifth that sounds above these two notes: D and E. Classically-trained musicians of many of the world's cultures increasingly want to play music together, and want to play with musicians from oral traditions. A great synthesis is underway. With so many different approaches to creating and playing music, such a project has great challenges. But regardless of the musician's musical background or training, there is one thing most can agree on: that music was born of about four or five notes. Oliver's work is a way for musicians to get together to play a piece based on the notes D, E, G & A.
John Oliver – composer
Combining familiar musical materials and techniques with new inventions, Oliver aims for a visceral yet intelligent music that engages the audience's perception of sound and culture.
John Oliver's "wonderfully, creative music" (Fanfare) displays "a delicate yet often complex sense of beauty" (Musicworks). Winner of the Classical Composition of the Year Award at the 2013 Western Canadian Music Awards for his orchestral composition Forging Utopia, he has received high praise for the breadth of his creative output, from orchestral and chamber music, to intercultural works, electroacoustic music, and opera. Throughout the diversity of his work, one hears the passion for music that engages and challenges a wide audience of music lovers.
John Oliver came to international attention early in his career when he won six composition prizes for five compositions ranging from chamber to orchestral to electroacoustic music, including the Grand Prize at the 8th CBC National Young Composers' Competition for his live electroacoustic work El Reposo del Fuego. Commissions and performances flowed from the likes of the Canadian Opera Company, National Arts Centre Orchestra, Vancouver Symphony, CBC, Vancouver New Music, St. Lawrence String Quartet, Turning Point Ensemble, New Music Concerts, and the SMCQ (Montréal), among others. Two solo releases in 2012 celebrate the breadth of Oliver's music: Time is Dust, a DVD-audio disc of Oliver's immersive electroacoustic music, and the CD Forging Utopia: Orchestral Music by John Oliver.
JOHN OLIVER DISCOGRAPHY
Flight 182 Meditations earsay es-15001, 2015
Eternity Gaze on PEP Piano-Erhu Project, Volume 1, 2014
A Dream of Africa on Gathering Red Chamber Ensemble, Za Discs 2014
Birds of Paradise Lost on Krishna's Flute earsay, 2013
Eagle Flies to Mountain on Bamboo Shoots in Spring BC Chinese Music Ensemble, 2013
Forging Utopia: Orchestral music by John Oliver Centrediscs CMCCD 17612, 2012
"four powerful orchestral works"
– David Olds on Forging Utopia CD, The Wholenote
Time is Dust: Immersive Music by John Oliver earsay es-12001, 2012
Purple Lotus Bud on Outside the Wall: Mei Han Za Discs N-12, 2005
"Playful and stirring" – Mack Hagood, The Far East Audio Review.
Dust on François Houle: Double Entendre, earsay (es-05001), 2005
Various Works on STRUCTURAL DAMAGE: Live at the Lux (es-00001) 2001
Unseen Rain performed by Judith Forst/CBC Radio Orchestra, CBC SM-5191, 2000
scintilla performed by Oliver on Harangue 2, earsay (es-98005) 1998
Icicle Blue Avalanche, Oliver's solo CD, earsay (es-98004) 1998
"one of the most viscerally dramatic discs I've heard in quite a while … huge slabs of extremely solid music."
-George Zahora, Splendidezine.com
Copper Flying performed by Oliver on Harangue 1, earsay (es-98001) 1998
"…a most effective and evocative piece."
-Robert Cummings, Computer Music Journal, summer 1999
Before the Freeze, on CD Before the Freeze McGill Records (750038-2) 1991
Marimba Dismembered on CD Electro Clips, Empreintes DIGITALes (IMED-9004-CD) 1990
El Reposo del Fuego on CD Sergio Barroso (SNE-556-CD) 1989
"…dramatic and emotional." -Ottawa Citizen.
Grand Prize winner, 8th CBC Radio Young Composers' Competition.
PRESS QUOTES
"one of the most promising orchestral composers of today." – Gapplegate Classical-Modern Music Review
"A tour de force of orchestral writing, this work is a delightful listening experience." – Elaine Keillor, CAML Review of Forging Utopia
"four powerful orchestral works" – David Olds on Forging Utopia CD, The Wholenote
"…wonderfully creative music…" – Lynn Bayley, Fanfare
…dramatic and emotional. – Ottawa Citizen
Much food for thought, and for the ears. – Globe and Mail
…a delicate yet often complex sense of beauty – Musicworks
…ingenious…superb…delightful…marvelous…extraordinary… – Victoria Times-Colonist
Guacamayo…a colorful, fascinating fantasia on Mayan legends. – The New Yorker
Both intellectually stimulating and a great deal of fun, "Eagle Flies to Mountain" deserves to become an intercultural standard. – The Georgia Straight