Composers Residency & Outreach Activities – March 5-9, 2017
The Sound of Dragon Society is hosting the residency of composers Mark Armanini (Canada), John Oliver (Canada) and Marco Bidin (Italy) in conjunction to the Sound of Dragon Ensemble's March 9, 2017 concert at the Annex Theatre.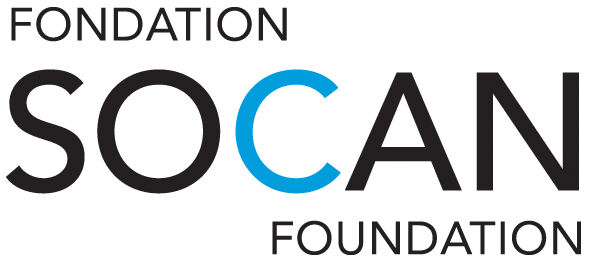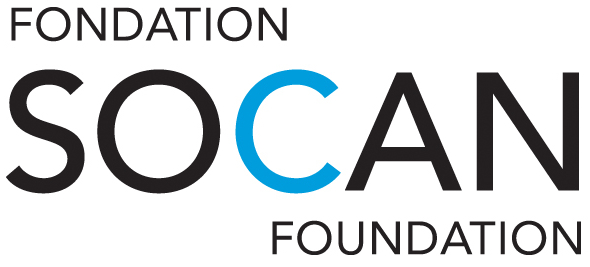 The residencies of Mark Armanini & John Oliver are supported by the SOCAN Foundation.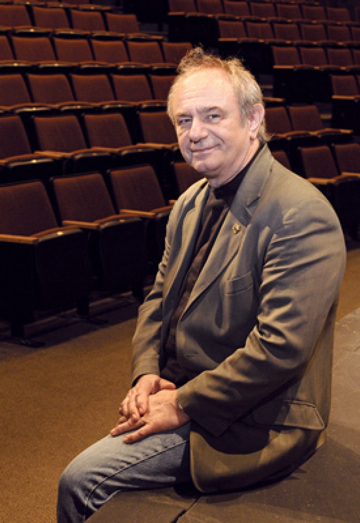 Mark Armanini, a native Vancouverite, studied composition with Elliot Weisgarber and piano with Robert Rodgers at UBC, graduating with a MMus. in 1984. In 1990 Mark began composing for various combinations of Oriental and Western instrumentation: the major works being four concerti recorded with the Latvian National Symphony with Vivian Xia ,yangqin , Heidi Krutzen harp and the Khac Chi Ensemble as soloists under the direction of conductor John Zoltek.The cd has been released as Rain in the Forest on the Centredisc's label.
In 2000 Mark traveled to Taipei , in 2003 to Beijing and Shanghai as part of composer exchanges,with performances and meetings in each city , in 2006 he performed at the Nanjing Jazz Festival and in 2007 travelled to Wuhan to study the Marquis Yi Bell Set . In 2009 ,2010 and 2011 Mark attended the Atlas Academy , a two week intercultural orchestra intensive in Amsterdam where his composition Chroma was premiered at the Concertgebouw concert hall.
With an extensive catalogue of over 60 works Mark is building on his Vancouver roots . Many of his works celebrate his musical association with intercultural ensembles ,among them the Orchid Ensemble. Their Heartland , the title track off of the Orchid's first cd is an Armanini composition. Mark is presently the Artistic Director of the Vancouver Intercultural Orchestra(VICO) and Producer of the BC Chinese Music Ensemble. He is on Faculty at Capilano University in North Vancouver. http://armanini.ca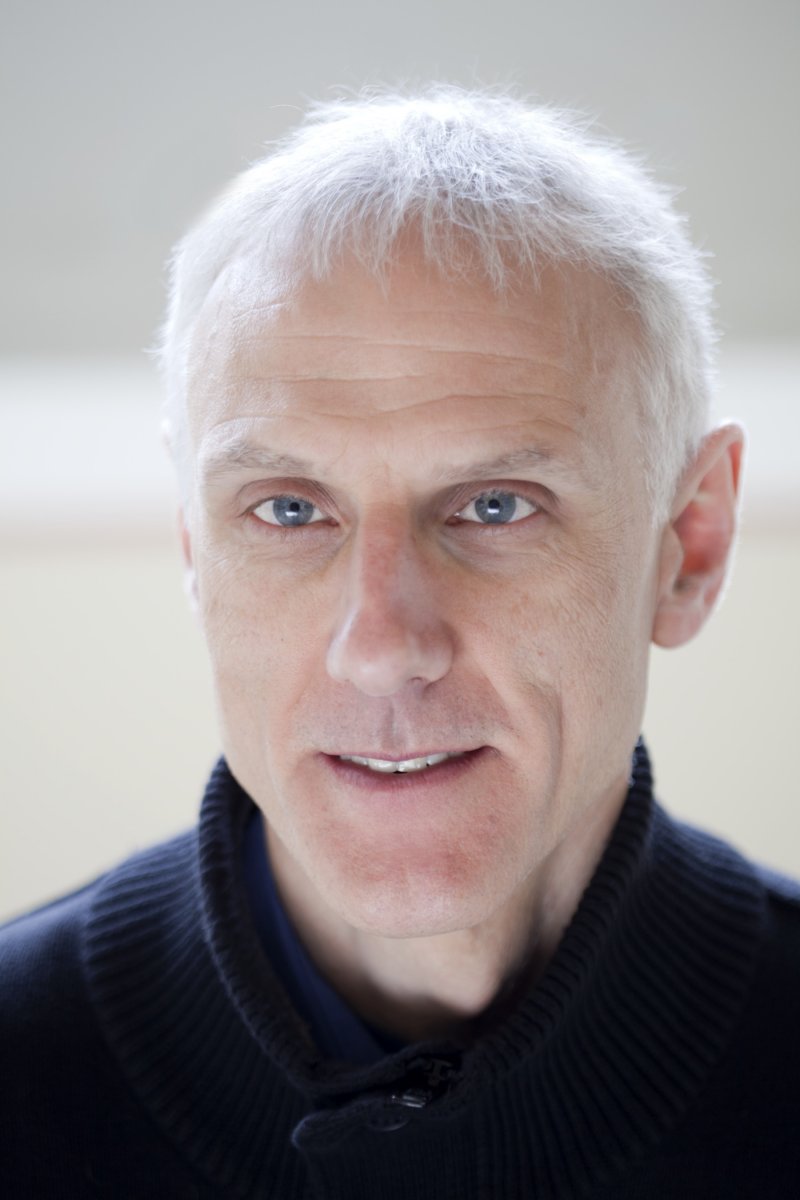 John Oliver, composer Combining familiar musical materials and techniques with new inventions, Oliver aims for a visceral yet intelligent music that engages the audience's perception of sound and culture. John Oliver's "wonderfully, creative music" (Fanfare) displays "a delicate yet often complex sense of beauty" (Musicworks). Winner of the Classical Composition of the Year Award at the 2013 Western Canadian Music Awards for his orchestral composition Forging Utopia, he has received high praise for the breadth of his creative output, from orchestral and chamber music, to intercultural works, electroacoustic music, and opera. Oliver's work with diverse cultures during the past decade lead the Georgia Straight to conclude that his composition Eagle Flies to Mountain "deserves to become an intercultural standard." John Oliver believes music should resonate with the whole listener: mind, body, and soul. His fascination with cultural and musical icons is in evidence throughout his work, as is his love of sonic density, acquired early on in the electronic music studios of McGill University. Throughout the diversity of his work, one hears a passion for music that engages and challenges a wide audience of music lovers. John Oliver came to international attention early in his career when he won six composition prizes for five compositions ranging from chamber to orchestral to electroacoustic music, including the Luigi Russolo Audience Prize (Italy) and the Grand Prize at the 8th CBC National Young Composers' Competition for his live electroacoustic work El Reposo del Fuego, which its dedicatee, Sergio Barroso, performed worldwide for many years. Commissions and performances flowed from the Canadian Opera Company, National Arts Centre Orchestra, Vancouver Symphony, Canadian Broadcasting Corporation, Vancouver New Music, St. Lawrence String Quartet, Turning Point Ensemble, New Music Concerts, and the Société de musique contemporaine du Québec, among others. Oliver has been composer-in-residence at the Canadian Opera Company (1990-91), Vancouver Opera (1991-95), Music in the Morning (1993-95), Vancouver Chamber Music Festival (1995), the Windsor Canadian Music Festival (2007), and Vancouver's Sonic Boom Festival (2014). Two solo releases in 2012 celebrate the breadth of Oliver's music: Time is Dust, a DVD-audio disc of Oliver's immersive electroacoustic music, and the CD Forging Utopia: Orchestral Music by John Oliver. Oliver also conducts and performs contemporary music. Oliver has performed as guitarist in solo, chamber and orchestral settings with the Little Giant Chinese Orchestra (Taiwan), the Vancouver Symphony Orchestra, Borealis String Quartet, Vancouver Chinese Music Ensemble, François Houle, Paul Dolden, Mei Han, Jeremy Berkman, Sergio Barroso, and others, and has appeared at music festivals and concert series of New Music Concerts, Vancouver New Music, Groundswell, Upstream, New Works Calgary, Music in the Morning and others. Oliver studied classical guitar with R. Jordan, G. Sakellariou & G. Biberian. As an electronic musician, Oliver writes and performs music for live instruments with computer and audio processing, as well as works for "fixed media". In 2005, Oliver was honoured with a Portrait Concert of his electroacoustic music hosted by the Réseau des art médiatiques in Montreal during their Akousma2 Festival, where Oliver performed live to 28 loudspeakers. Oliver currently works in duos with poets, singers, and instrumentalists, transforming their sound in real-time. Oliver was educated at the San Francisco Conservatory of Music, the University of British Columbia and McGill University. His principal composition teachers were John Adams, Stephen Chatman, and Bruce Mather. His music appears on CDs from empreintes DIGITALes, earsay, Centrediscs, ZaDiscs, and others. http://earsay.com/johnolivermusic/
Marco Bidin is an Italian organist, harpsichordist and composer. After graduating in Organ and Organ Composition from the Conservatory of Udine, Italy, he studied at the Trossingen University of Music, Germany, where he graduated in Organ and Early Music Performance. He completed a Master in Contemporary Music Performance and a Master in Composition (with Marco Stroppa) at the University of Music of Stuttgart, Germany, where he is currently studying Computer Music with Piet J. Meyer.
Equally interested in Early and Contemporary Music, he has widely performed as a soloist in Italy, Germany, Croatia, Spain, France, Japan, Korea and Vatican City. He has also performed with several soloists and ensembles and premiered works by composers like J.Palmer, T.Björklund, H.Cheng among others. He has recorded for Radio Vaticana, Taukay and ALEA. His compositions have been performed in important festivals in Germany, France, Korea and Cina.
He lectured in contemporary music for harpsichord and is now Tutor for the Studio for Electronic Music at the University of Music of Stuttgart. He gave courses, master-classes, and lecture-concerts in Germany, Italy and Korea.
Marco Bidin is also the artistic director of ALEA (Associazione Laboratorio Espressioni Artistiche) in Pordenone, Italy. He is founder and director of the international INCONTRI project, focusing on eastern and western culture in contemporary music. http://www.marcobidin.com/
Marco's travels to Vancouver for the premiere is sponsored by: