Liron Man & Friends (Israel & China)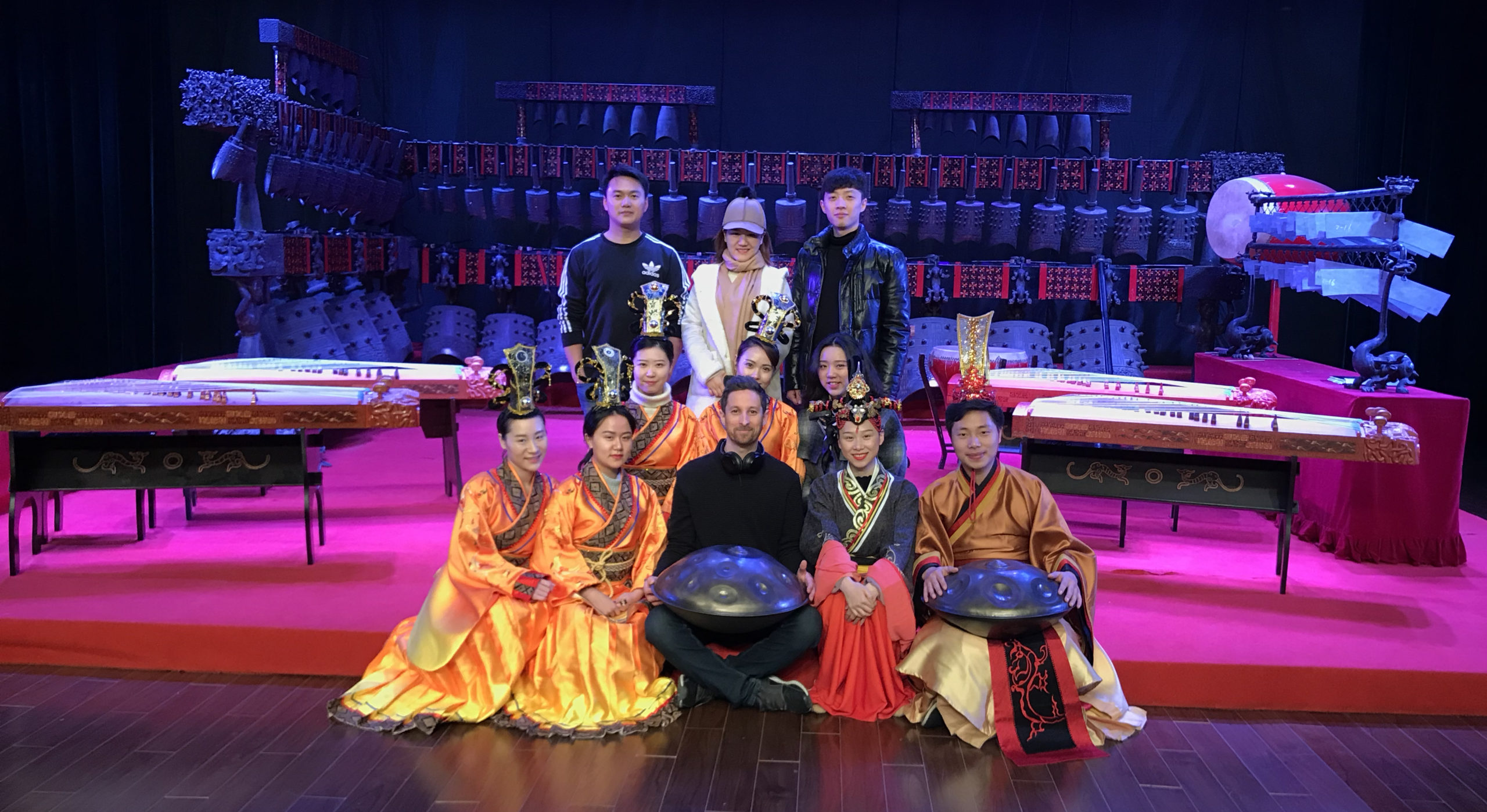 Liron Man is an Israeli world music musician and composer, and he has been living and working in China since 2016. He is widely considered one of the most influential figures in the world of handpan, and often known for his musical skills and speed; in China, he has been affectionately called "guishou" (ghost hands). Liron incorporates elements of various forms of world music into his pieces, including African, Eastern European, Latin, Asian, Middle Eastern, flamenco, and also jazz, pop, rock, heavy metal, classical music and more.
Born on December 19th, 1985, to a supportive and loving Israeli family, Liron's musical journey started at age 6, and began performing in concerts since age 10. He began composing his own pieces in the year 2000, and has been receiving media attention globally since 2010. His 2013 album with 19 musicians from around the world continues to sell thousands of copies, as he is working on his solo album and a project with a whole new set of ethnic musicians.  
As a self taught handpan musician and musical genius, Liron's work is a reflection of our global world and the richness of cultures and heritages, a passion for authentic expressions, an inspired journey to learn about one another, and is filled with wondrous musical delight, touching the hearts of all his audience.
1) & 2) one of the world's newest instruments meets some of the oldest ones at the Hubei Provincial Museum in Wuhan, China.
In 2018, Liron Man collaborated with Hubei Provincial Museum Chime Bell Orchestra to create new arrangements of Bamboo Branch & Golden Palace Music from traditional Chinese repertoire.
3) MiLeMi – Liron Man & Haya
Found in 2006, Haya Band blends traditional Mongolian music with popular music genres. It has released numerous CDs, winning major music awards in China, including the Best World Music Album Award, Best Arrangement Award, and Best Recording Award at the "16th Chinese Music Media Awards".
4) The Party Planner – Liron Man
collaboration with Uyghur musicians Adili and Yiliyaer from Xinjiang, China
recorded at Liron's new studio at the Beijing Shuren Ribet Private School
5) Relearn – Liron Man & Qijie (pipa)
6) Lalun Canada Tour 2015
A Little Beat Different – Liron Man, lyrics Lan Tung
After meeting Jonathan Bernard (percussion) and Lan Tung (erhu) in Spain and playing with a Chinese instrument for the first time, Liron traveled for multiple times to Vancouver where Jonathan and Lan were based. Together they formed Lalun, which has toured across Canada. Lalun marked an important step in Liron's growing interests in Asian cultures before moving to China.