Curtis Seufert // Culture, Music // Volume 16, Issue 19 – April 19–May 3, 2016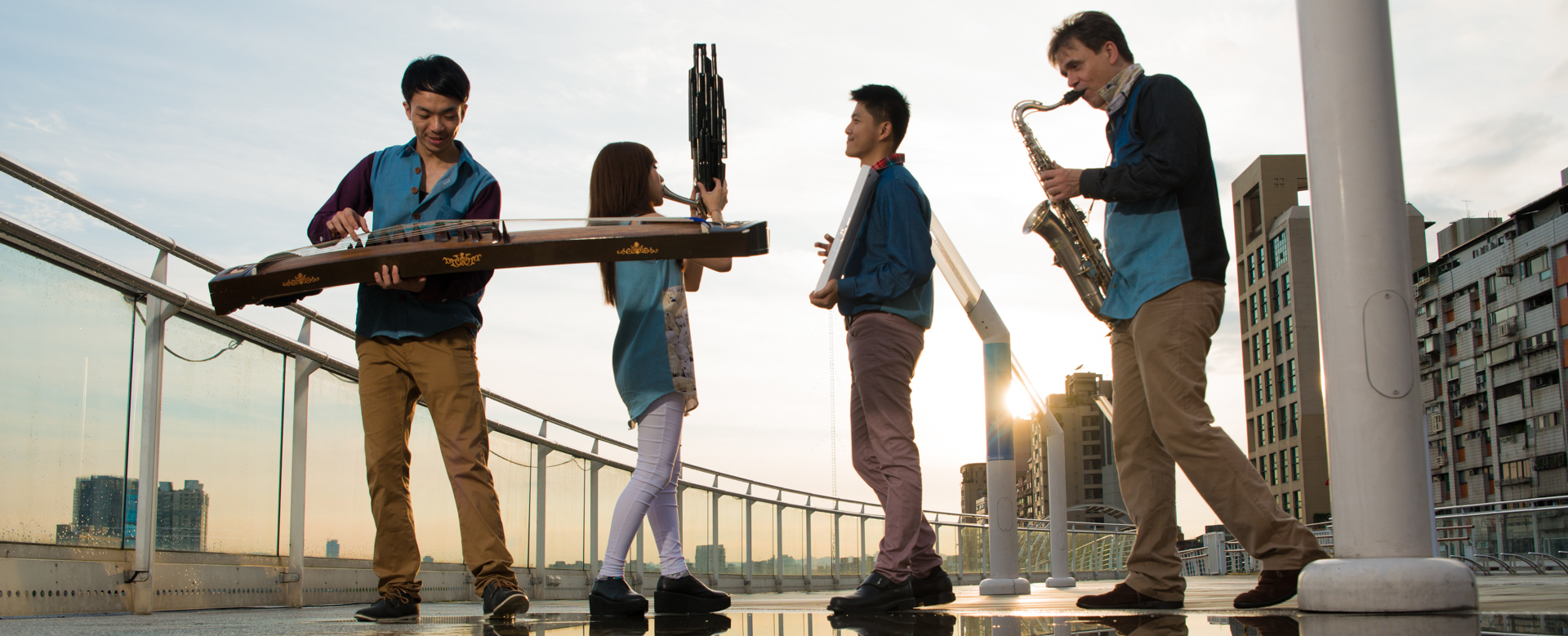 Taiwanese headliner Ka Dao Yin fuse together Eastern and Western instrumentation. | Photo courtesy of Ka Dao Yin.
Lan Tung hopes to change the perception of Chinese music in Vancouver. The second bi-annual Sound of Dragon Music Festival (Apr. 21–24) blends both contemporary and classical Chinese music and instrumentation, and also mixes other genres such as jazz and world music. The event will be held at the Roundhouse Community Arts Centre and Western Front. The festival also features food, film, and art exhibition alongside the diverse array of musical styles and performances.
"By having individuals and ensembles from different genres and disciplines involved, we introduce ourselves to different communities," says Tung, artistic director of the festival.
Tung knows these instruments, with roots in China, don't belong in a museum and should be used in many different genres and styles just like Western instruments.
Performance and sharing art
Tung can attest to the musical flexibility of Chinese instruments: she performs in multiple acts at the festival, featuring either her voice or the erhu (fiddle) in multiple different stylistic settings and collaborative contexts. Tung collaborates with flamenco choreographers, performs pieces from Vancouver composers, and in the closing concert, is featured in ten pieces out of the more than thirty pieces submitted by composers in thirteen different countries.
"We'd like people to realize that these traditional musical instruments can make music that resonates with them," says Tung. "We need our audience to have open minds when they attend concerts. We want to demonstrate to the music community how Asian musical elements can be a vital part of their everyday programming."
For Tung, organizing this festival has just been one step of many in blending the different kinds of music to be found in Canada.
"I came to Canada from Taiwan in 1994. Immediately, I was exposed to many styles of music I was not aware of or not familiar with… I went to study Indian music in 2004 and 2007, playing the raga on the erhu," says Tung. "It was very challenging but the studies have influenced me very much as a performer and composer."
While there was a fusion of styles in last year's event, what differs this year is the heavy emphasis on collaboration.
"Most of the performers this year represent the crossing of genres and disciplines," says Tung. "The Orchid Ensemble will present a program fusing Asian music with flamenco dance. Ka Dao Yin, the headliner from Taiwan, is a quartet of two Chinese instruments (zheng [zither] and sheng [mouth organ]) and two Western instruments (piano and saxophone)."
Other acts featured include the newly-formed Sound of Dragon Ensemble which combines erhu, cello, dizi (bamboo flutes), western flutes, ruan (lute), guitar and percussion. The final performance features an improvisational quartet: Tung, Paul Plimley (from Vancouver), Li Tung (from Taiwan), and Shih-Yang Lee (from Taiwan); all are set to interact with a live painting from Li Tung during the performance.
Contemporary and traditional musical fusion
The focus of the exhibition is on Chinese music, but there's something to be found for anyone who takes a closer look at the performance lineup at the second bi-annual Sound of Dragon Music Festival. As with the first iteration of the festival in 2014, this year's event features a range of musical styles showing off how Chinese instruments, in addition to Western instrumentation, can be used in different musical stylings.
Lan says they plan to continue the festival every other year, aiming for more collaboration and musical sharing.
"The festival is really a fertile ground for musical ideas to be experimented and realized. We hope that this can help us to grow our audience, so the festival can become one of the important musical events in the city," says Tung.
For more information on the event, visit www.soundofdragon.com