PhoeNX Ensemble (Toronto)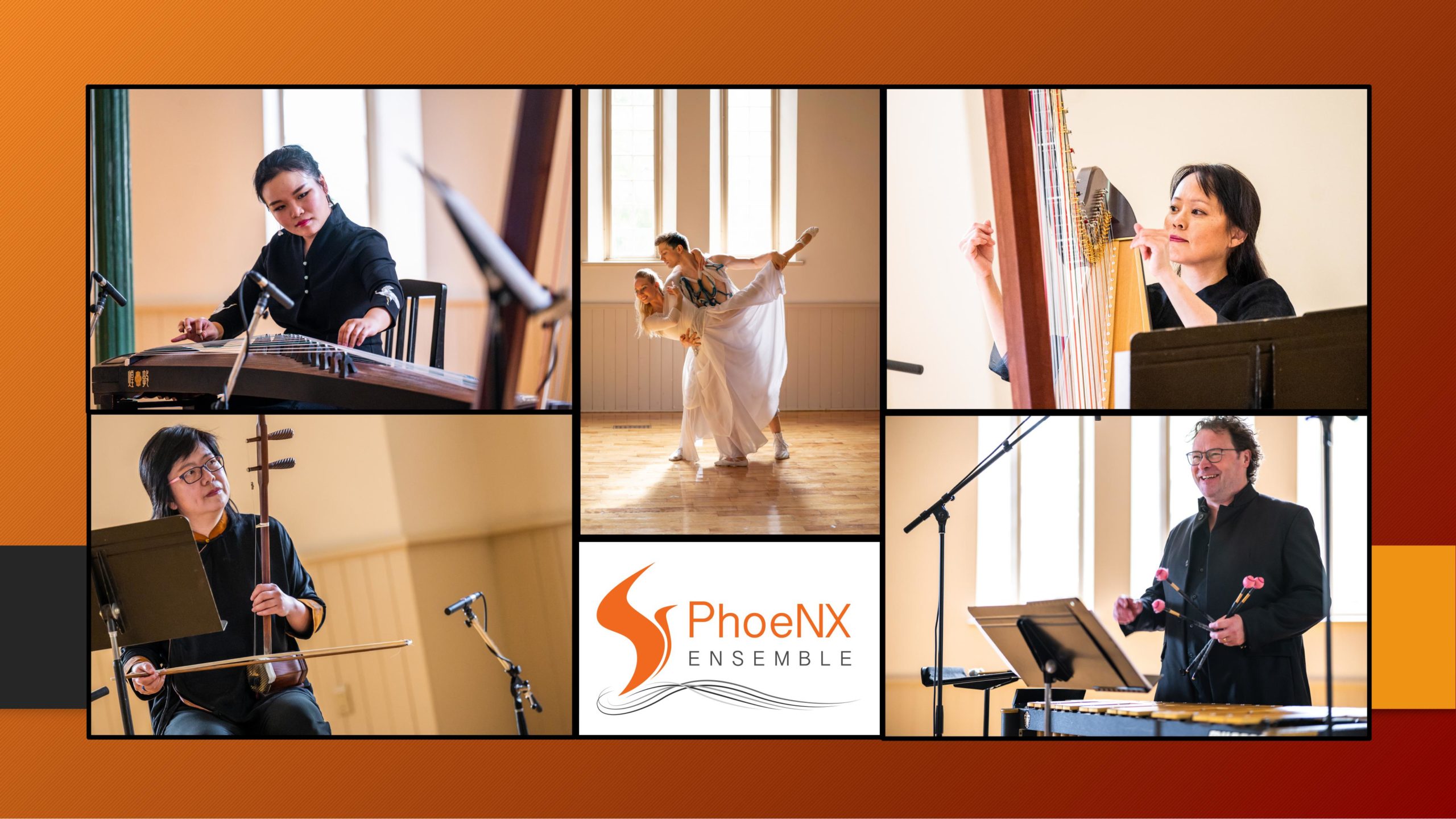 Cool Water Flowing – Andrew Gosse
This piece shows the progression of a droplet of water as it turns into a wide river before turning back into a droplet again, albeit changed. It illustrates how while cyclical patterns can seem repetitive, if approached mindfully they can become a space for exploration and growth. Features extended techniques for the harp such as using a superball on a stick.
Harp: Sanya Eng
Dizi 笛: Leslie Allt
Recorded at the CMC
The Golden Fish – Alice Ping Yee Ho
selected from "The Monkiest King", children's opera
Patty Chan – erhu
Sanya Eng – harp
PhoeNX Ensemble is a cross-cultural mixed chamber ensemble which blends traditional East Asian and Western instruments.  Our vision is to explore, promote, and expand the East/West mixed-musical medium through performances, educational workshops, commissioning, and cross-disciplinary collaborations.
This multi-layered instrumental palette merges together the rich musical histories and influences of the East and West, giving rise to an altogether new canvas of limitless sound potential and musical story-telling.
Founded by leading erhu musician Patty Chan, Director of Centre for Music Innovations and Music Director of the Toronto Chinese Orchestra, and Sanya Eng, an internationally acclaimed Toronto-based harpist, PhoeNX Ensemble is rooted in the heartfelt hopes of sharing inspirational narratives through a mixed ensemble sonority.
Each concert has an arc of experience.  Programmes are based upon compelling stories of true history, traditional mythology, or tales of life-lessons learned through fables.  With music ranging from time-honoured, Eastern-oriented classics to freshly commissioned contemporary new music, the audience is treated to a journey across cultures, languages, borders, and time….and ultimately: a journey of hope and inspiration.